This might be a bad indicator of how Christmas break is going to be when I can't even post until this late :)
Oh well.
I was too busy soaking up a day of having NOTHING school-related to think about!
And spending time with a silly four year old at his class christmas party.
So all in all...it was a nice, relaxing day :)
Tomorrow will be crazy with graduation and family parties!!
So anywho.
If you're looking for a last-minute gift idea I've got one for you.
I needed a cheap & easy gift for little man's teacher so I did a variation of my
quote blocks
that I'm loving right now.
I already did a
quick version
for my OT clinical instructors but they're so easy to personalize for everyone.
Here's my teacher version:
I did her monogrom on the front.
Easy enough :)
On the back, I added a sweet quote I found on Pinterest.
I have way too much fun making these.
Here's a sneak peek of just a portion of some of them....
I can't show the personalized sides because they're gifts for some who read...so you'll have to be patient :)
But aren't those patterns so pretty??
I love adding the fabic and ribbon on top.
I also whipped up a quick gift for my friend who had 'craft day' with me this week during finals.
We whipped up a ton of homemade gifts and got a lot done so of course I had to make her something fun.
And luckily, I had just recently taken her family pictures so I had those to work with.
This is what I came up with:
I printed the pictures out in 4x6's in a vintage coloring.
Then I got the lovely cabinet door from my stash.
I'm in love with the shape of the middle so I added the row of pictures along the top and then used a strip of ric-rac to seperate the pictures from the vinyl name.
I absolutely love using pictures to make things so I was happy that I had those pictures handy :)
On another un-related note,
here's where Jingle Bells, our elf, spend the night:
Little man thought it was hilarious and knew right away that it was his 'north pole' hideaway.
I hope you guys have a fabulous weekend and enjoy time with family and friends and last-minute shopping!
Keep your fingers crossed that I don't trip on stage tomorrow :)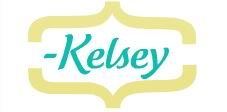 Linking to: