I am so excited about breaking out my Christmas wreaths.
I don't know what it is about them that makes me smile so much but they do :)
I already have several wreaths for Christmas...but I can't help my addiction to them.
So I made another.
But this one can just be a winter wreath cuz it's so cozy!!!
I love the textures of big chunky, outdated sweaters and lucked out at our Goodwill and brought a pile home...
Then I set about cutting out hundreds of circles from the sweaters.
This is a total watch-tv-while-you-work project or else you'll go insane.
Plus it helps if you have a cute little helper that likes to stack them in circles for you...just sayin'.
But you can't have mine :)
Once you have your circles cut, you just string them onto a metal hanger.
It's kind of a pain to straighten those things out but they finally start to bend your way if you're nice.
Just string them on in whatever patterns make you happy :)
Little man totally did most of this- he loved helping make a wreath.
When you're finished, just twist the ends of the hanger together and tie a sweater sleeve around the top to hang it from :)
Then sit back and enjoy all the pretty colors!
I am so in love with all the textures in this wreath.
And the pops of color are perfect.
Doesn't it just make you want to sip hot chocolate by the fire?
That can't just be me who wants to do that...right?
But maybe it's just the fact that Arkansas is staying steady at seventy-ish degrees and I want it to feel like WINTER!!!!
I would love to make one with just burlap and linen for a soft, romantic look.
We'll see if I get the itch to cut a few hundred more circles anytime soon :)
So... was it worth it to make another 'Christmas' wreath??
Do you have any wreaths on your 'to do' list??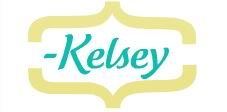 Linking to: