So...I thought I'd repost one of my favorite Thanksgiving DIY's because I absolutely love this little pillow and I've added so many new wonderful followers since this was posted last :)

So consider this my Thanksgiving project this year considering I'm up to my ears in Christmas projects that I can't wait to show you!
-------------------------------------------------------------------------------
REPOST:
Of course, you remember
these guys

that I made from placemats a few weeks ago..
so you won't be surprised to find out that I scored another amazing placemat find.
I found this gorgeous guy while shopping for a wedding gift at Bed Bath & Beyond.
When you're wanting to make a placemat into a pillow, make sure that it has backing on it that can be easily opened and stuffed.
(I just pinch the back and see if it 'separates' from the front)
Little man loves turkeys so I had to scoop him up.
I got him home...and opened him up!
He was super easy to get apart at the seams...then I just stuffed that turkey :)
Once he was as plump as I wanted, I sewed him back up and plopped him on the couch to admire such a pretty gobbler.
Isn't he beautiful?
And he keeps those fabulous leaves company...
(See full leaf pillow tutorial
here
)
Didn't I say he was just in time for Thanksgiving?
(I got this placemat last year, but I've seen similar ones at TJ Maxx and JC Penny. Haven't checked Bed, Bath & Beyond again)
Don't you need a sweet gobbler around your house?
Get geared up for next week, because I'm hosting a fun Christmas Event called A Creative Christmas (in November) that will be fun of amazing guest bloggers and giveaways!!
Can't wait to start celebrating the Christmas season with you guys :)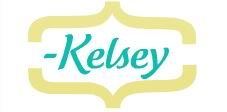 Linking to: