Whew.
I'm still trying to recover from almost sweating to death last night at my brother-in-laws football game.
I'm pretty sure the mosquitos all decided to launch their attacks at me...
even through my copious amounts of bug spray.
Ick.
I thought I'd share a quick printable I made for a spot in my craft room.
which I still need to show you.
I'm waiting on one chair to get finished :)
I love this quote
1- because it's Andy Warhol
2- because it's SO the reminder us DIY-er's need.
It's not about whether all our readers love it-
it's about us making art.
Because we love to do it :)
Hope you liked it and have a wonderful Labor Day weekend!!!
*As with all my free printables,
these are for personal use ONLY.
Please do not claim them as your own or alter them.*
As always, enjoy!!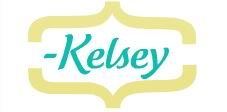 Linking to: